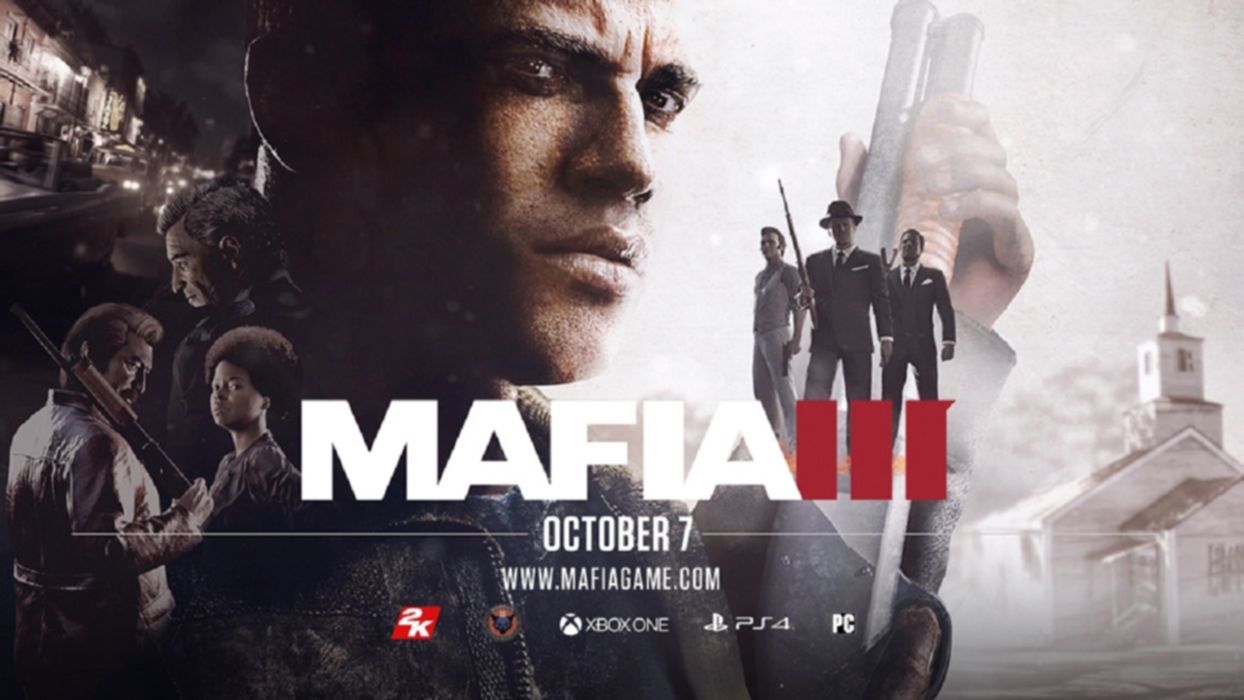 Zu den Highlights eines jeden leidenschaftlichen Gamers gehört die Open-World-Action-Adventure-Saga Mafia, die jetzt mit ihrem dritten Teil fortgesetzt wird. Doch nicht nur für den Spielefreund ist MAFIA III ein Genuss. Auch Classic Rock-Fans kommen in den Genuss eines perfekten Soundtracks.
Da das Spiel um Protagonist Lincoln Clay zeitlich im Jahr 1968 verortet ist, legt der Soundtrack von MAFIA III neben einzelnen Soul-Stücken sein Hauptohrenmerk auf Rock und so dürfen neben vielen anderen auch solche Größen wie The Beach Boys, Johnny Cash, Cream, Creedence Clearwater Revival, Elvis, Iron Butterfly, Jefferson Airplane, Misfits, Otis Redding, Little Richard und The Rolling Stones nicht fehlen.
Die Stones mit ›Paint It Black‹ und MAFIA III – eine gute Kombi!

Alle weiteren Infos zum Spiel findet ihr hier …
MAFIA-III-Soundtrack (Auszug):
The Beach Boys: ›Help Me, Rhonda‹, ›Heroes And Villains‹, ›Wouldn't It Be Nice‹
Blue Cheer: ›Good Times Are So Hard To Find‹
James Brown: ›I Got You (I Feel Good)‹
Canned Heat: ›On The Road Again‹
Johnny Cash: ›Folsom Prison Blues (Live)‹, ›Ring Of Fire‹
Sam Cooke: ›Chain Gang‹, ›Wonderful World‹, ›Bring It On Home To Me‹, ›Another Saturday Night‹, ›I'm Gonna Forget About You‹
Cream: ›White Room‹
Creedence Clearwater Revival: ›Proud Mary‹, ›Fortunate Son‹, ›Bad Moon Rising‹, ›Born On The Bayou‹
Elvis: ›A Little Less Conversation‹
Four Tops: ›Reach Out, I'll Be There‹
Aretha Franklin: ›Chain Of Fools‹, ›Respect‹
Marvin Gaye: ›You‹
John Lee Hooker: ›One Bourbon, One Scotch, One Beer‹
Iron Butterfly: ›In A Gadda Da Vida‹
Jefferson Airplane: ›Somebody To Love‹, ›White Rabbit‹
Barry McGuire: ›Eve Of Destruction‹
Misfits: ›You Belong To Me‹
Roy Orbison: ›Running Scared‹
Ramones: ›Palisades Park‹
Otis Redding: ›Sitting On The Dock Of The Bay‹, ›Hard To Handle‹
Little Richard: ›Long Tall Sally‹
The Rolling Stones: ›Mother's Little Helper‹, ›Paint It Black‹, ›Sympathy For The Devil‹, ›Street Fighting Man‹
Diana Ross & The Supremes: ›Love Child‹
Sam And Dave: ›Hold On, I'm Comin'‹, ›Soul Man‹
The Searchers: ›Take Me For What I'm Worth‹, ›Needles & Pins‹
u.v.m.