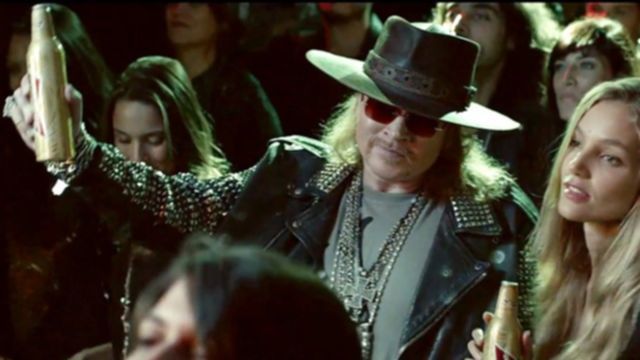 Guns N' Roses Frontmann Axl Rose hat Cameo-Auftritt in Budweiser-Werbung anlässlich der gerade begonnen Fußballweltmeisterschaft.
In dem rund zweiminütigen Werbespot unter dem Titel "The Greatest Show On Earth" schlüpfen die internationalen Fußballstars Samuel Eto'o (Kamerun), Gary Cahill (England) sowie Hulk (Brasilien) in die Rollen von Rock Stars, die auf einer gigantischen Bühne den Guns N' Roses-Mega-Hit ›Paradise City‹ aufführen. Der Text des Refrains wurde hier zu "Take me down to the paradise city where the grass is green and the ball is queen" umgeändert.
Am Ende wirft Hulk ein Plektron ins Publikum, das von keinem geringeren als W. Axl Roses gefangen wird.
Seht hier den Clip: