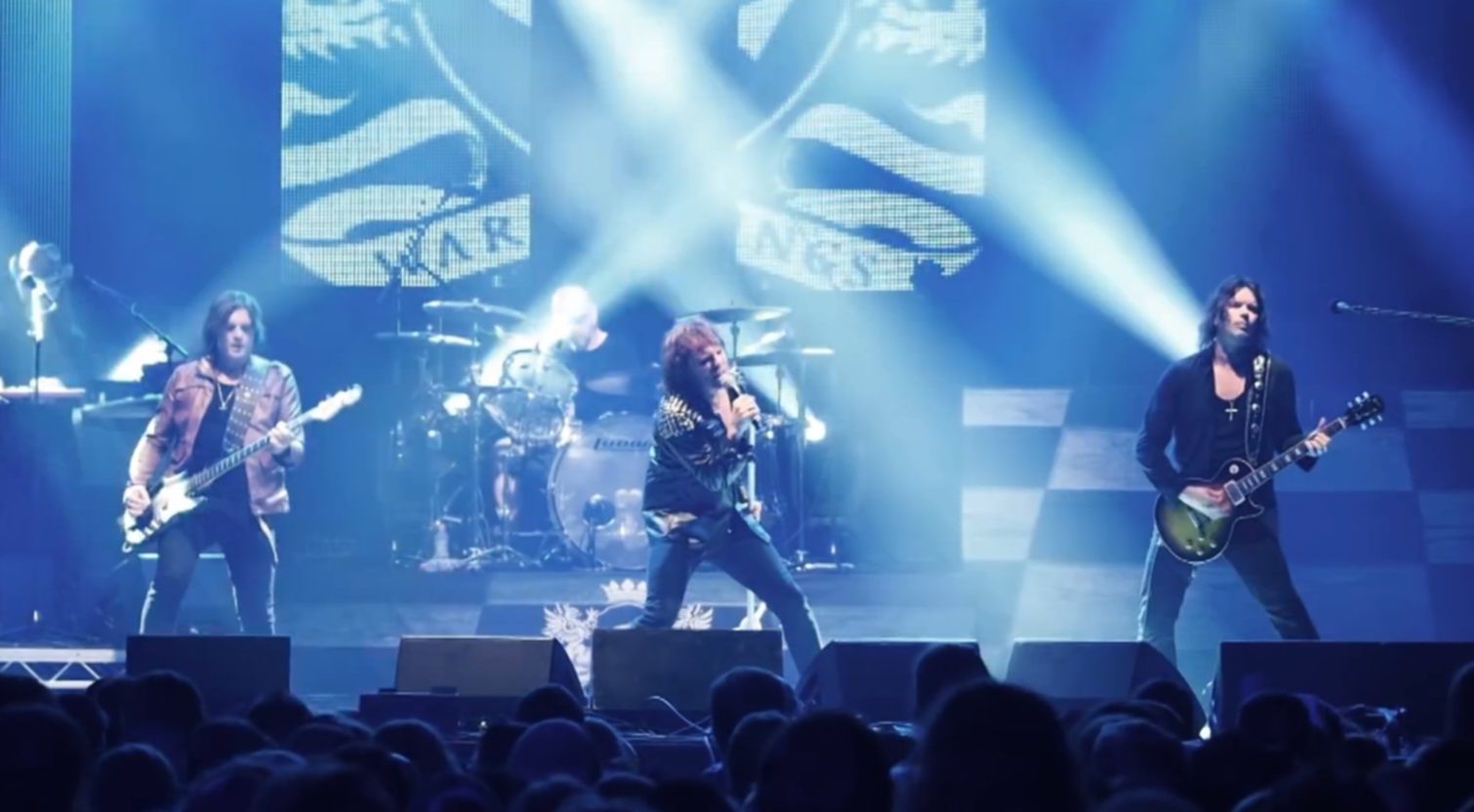 Europe zeigen ein Live-Video zum Song ›Nothin' To Ya‹ – zu finden auf der kommenden Special-Edition von WAR OF KINGS.
Nachdem Europe im März ihr jüngstes Werk WAR OF KINGS veröffentlicht haben, legen sie nun nach. Am 27. November erscheint ein Deluxe-Set, auf dem sich das Originalalbum plus ein Video-Mitschnitt des diesjährigen Wacken-Auftritts der Schweden findet.
Das Set wird als CD/DVD-, CD/Blu-ray- und als limitierte CD/DVD/Blu-ray-Ausgabe erhältlich sein. Schon jetzt blicken Sänger Joey Tempest und Kollegen mit dem Live-Clip zu ›Nothin' To Ya‹ auf die kommende Veröffentlichung voraus.
Hier seht ihr Europe mit ›Nothin' To Ya‹: