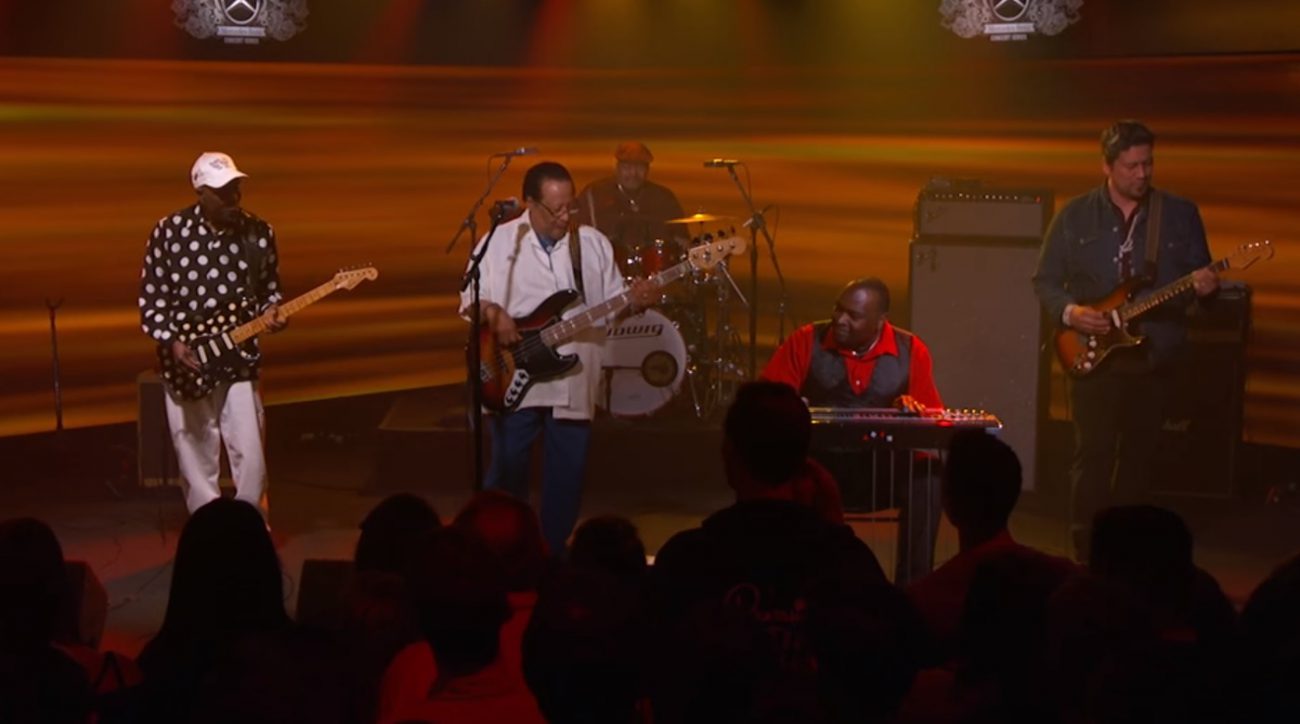 In der jüngsten Ausgabe der US-Show "Jimmy Kimmel Live" nahmen sich Buddy Guy und Billy Cox Jimi Hendrix`›Red House‹ vor.
Dabei teilten sich die beiden quasi die Rolle von Jimi Hendrix. Guy übernahm die Sologitarre, Cox, ehemals Mitglied von Hendrix' Band of Gypsys, den Gesang. ›Red House‹ stammt im Original vom ersten Album der Jimi Hendrix Experience, ARE YOU EXPERINCED? von 1967.
Mit ihrem Auftritt bewarben Blues-Ikone Guy und Kollegen das vergangene Woche veröffentlichte BOTH SIDES OF THE SKY, eine Sammlung mit großteils unveröffentlichten Hendrix-Aufnahmen aus den Jahren 1968 bis 1970. Mehr dazu gibt's übrigens in der aktuellen Ausgabe von CLASSIC ROCK.
Buddy Guy mit ›Red House‹: