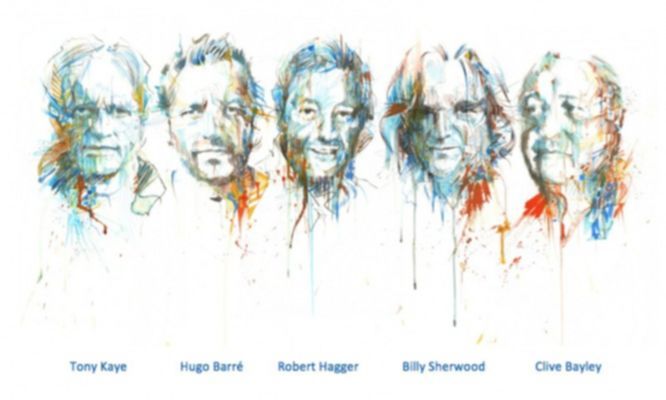 Die seit 2013 wiedervereinigten Mabel Greer's Toyshop präsentieren uns einen Clip zu ›Electric Funeral‹. Der Song findet sich auf dem neuen Album NEW WAY OF LIFE.
Die reaktivierte Psychedelic Prog-Gruppe Mabel Greer's Toyshop zeigt uns ein Video zum Song ›Electric Funeral‹. Darin sind die beiden Bandgründer Clive Bayley und Robert Hagger beim gemeinsamen Proben zu sehen. Das Stück ist Teil der neuen Platte NEW WAY OF LIFE, die am 6. März als CD und Download rauskommt.
1966 in London gegründet, benannten sich Mabel Greer's Toyshop 1968 um in Yes. Bayley und Hagger haben die ursprüngliche Gruppe reaktiviert. Komplettiert wird die Formation durch Billy Sherwood, Hugo Barré und Tony Kaye.
Seht hier den Clip zu ›Electric Funeral‹ vom neuen Mabel Greer's Toyshop-Album: