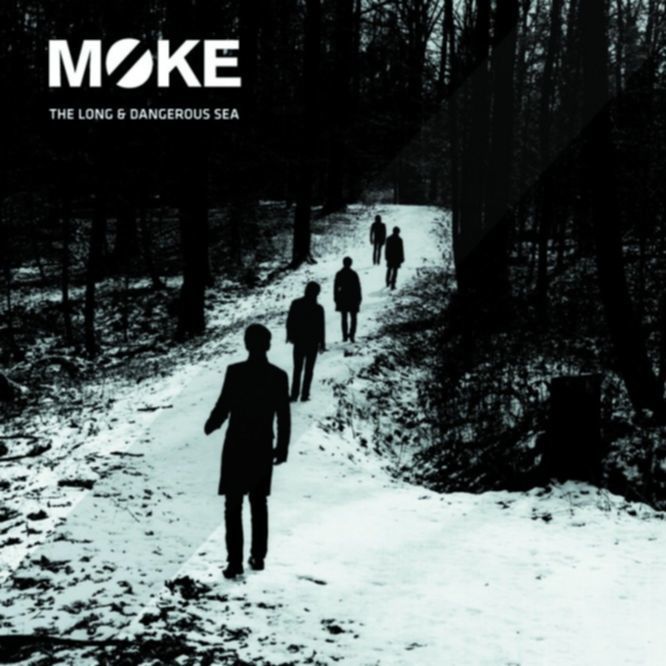 Hollands Antwort auf Echo & The Bunnymen.
Ums gleich vorweg zu nehmen: Das Beste am zweiten Album der Amsterdamer ist das Cover-Artwork – ein stimmungsvolles Schwarzweißfoto von Anton Corbijn, das an seine Arbeiten für Joy Division bzw. Echo & The Bunnymen erinnert. Was allein deshalb passend ist, weil das auch die Eckdaten für das musikalische Schaffen von Moke sind: Düsterer Wave-Pop trifft sinfonisches Melodrama. Ein Sound, der sich ganz klar an OCEAN RAIN, dem Meilenstein der Bunnymen, orientiert. Und auch Sänger Felix Maginn erinnert immer mehr an Ian McCulloch.
Woran grundsätzlich nichts verkehrt ist. Würde THE LONG AND DANGEROUS SEA nur nicht so sehr auf schwülstige Keyboards setzen und mit ›Switch‹ in den aktuellen Dance-Rock vorstoßen. Da klang die Bodenständigkeit ihres Debüts wesentlich überzeugender. Und den Betroffen­heitstext über die Schrecken des Krieges im Gazastreifen (›Ghost‹) hätte man sich auch sparen können.