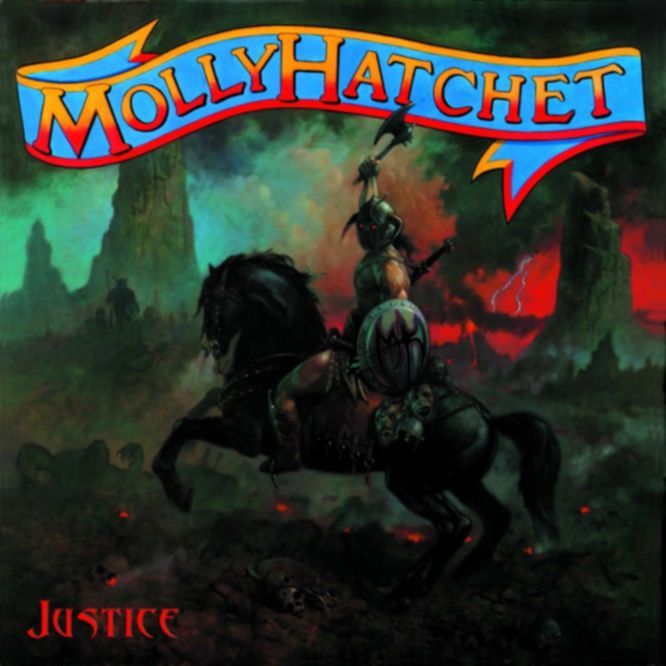 Feurige Gitarren, rauer Gesang: So funktioniert Molly Hatchets neues Album.
Die Southern Community muss sich ranhalten, wenn sie der Welt noch Nachhaltiges überliefern will: Die Sterberate in der Szene ist erschreckend hoch. Molly Hatchet wissen, dass jedes neue Album das Letzte sein könnte, also legte sich ihr Chef Bobby Ingram für JUSTICE wieder ganz besonders ins Zeug und überwachte die Produktion bis ins letzte Detail.
Zum Glück hat dieser Perfektionismus keine Negativauswirkungen, sondern rundet ab, was Ingram sorgfältig komponiert und arrangiert hat. JUSTICE bietet lupenreinen Southern Rock, der Dank des Whisky-geölten Organs von Sänger Phil McCormack eine raue Liaison zwischen Gitarren, Groove und Gesang eingeht. Hinter jedem Track verbirgt sich eine Botschaft: In ›Pride Of America‹ singen Molly Hatchet über das nationale Trauma nach 09/11, ›Fly On Wings Of Angels‹ erzählt die wahre Geschichte einer bestialischen Kindstötung. Und zeitgleich sammelt die Band Gelder, um die Fahndung nach dem Täter zu forcieren. Bei Molly Hatchet gibt es also nicht nur Lippenbekenntnisse.