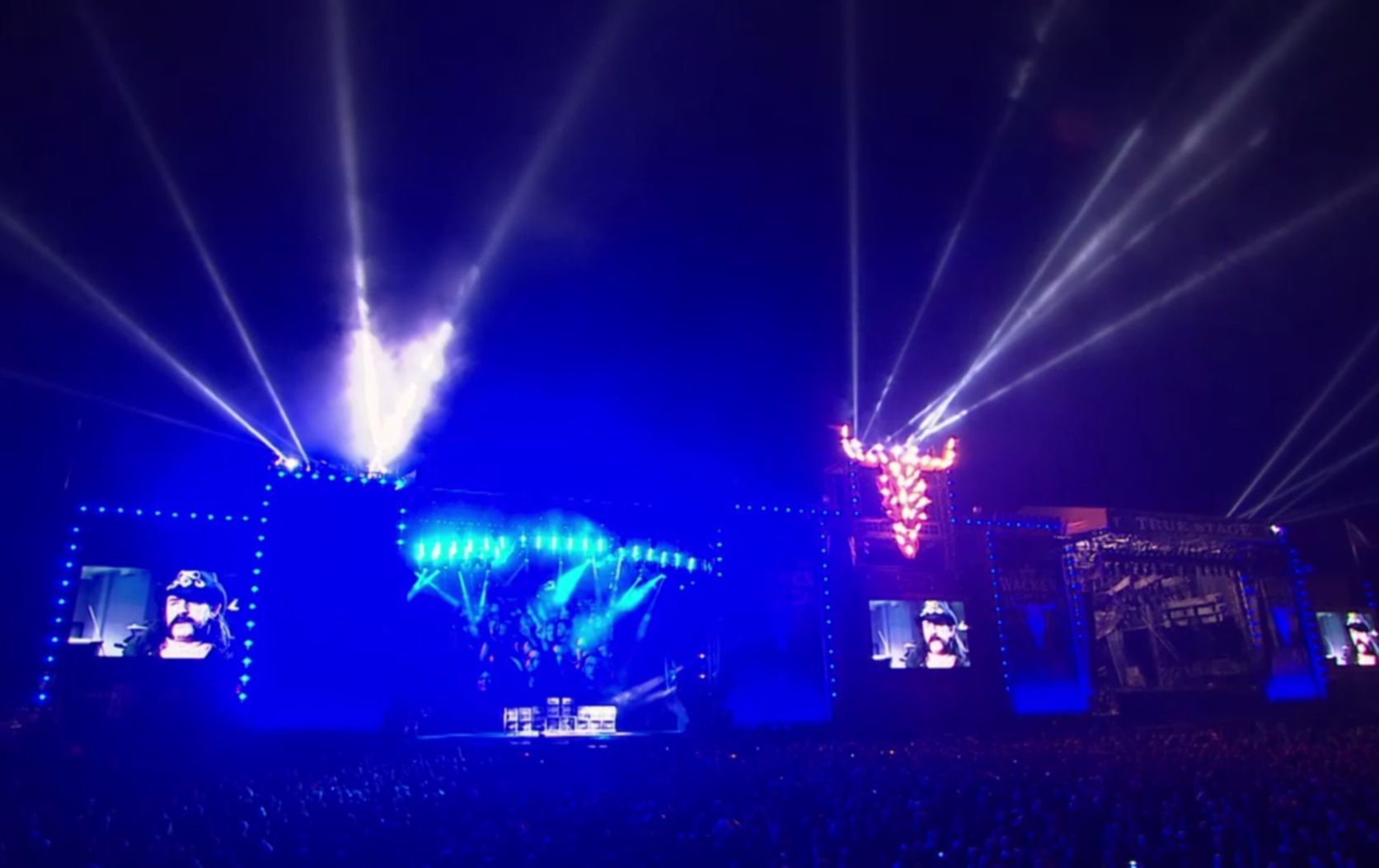 Wo kann man des Motörhead-Frontmannes Lemmy Kilmister gebührender gedenken als auf dem größten Metalfestival der Welt? Seht hier die Lemmy-Gedenkshow auf dem Wacken Open Air 2016.
Als die alten Bilder und Liveaufnahmen von Motörhead auf der Großleinwand des Wacken Open Air eingeblendet werden, können selbst die härtesten Metalheads nicht mehr an sich halten. Spätestens als der Motörhead-Klassiker ›Ace Of Spades‹ erklingt, laufen bei Jung und Alt die Tränen.
Nach einem letzten "Don't forget us. We are Motörhead – and we play Rock'n'-fuckin'-Roll!" kommen Lemmys Bandkollegen Gitarrist Phil Campbell und Schlagzeuger Mikkey Dee auf die Bühne, um einige Worte an ihre "fantastischen" deutschen Fans zu richten.
"Lemmy waren zwei Dinge wichtig", lässt Campbell verlauten, "seine Band, seine Fans und die Musik. Also besser gesagt drei Sachen", worauf ihn Dee daran erinnert, dass er den Whiskey vergessen habe. Das zaubert dann doch ein Schmunzeln in so manches Gesicht.
Zum Schluss holen sie noch Crew-Mitglieder, wie Manager Todd Singerman, und Freunde, wie Wendy Dio, auf die Bühne. Lemmy und Ronnie James Dio seien nebeneinander begraben. "Sie schmeißen da zusammen eine Party!", meint Dios Frau.
Seht euch hier die volle Lemmy-Gedenkshow "Born To Lose, Lived To Win – A Farewell To Lemmy Kilmister" auf dem Wacken Open Air 2016 an.