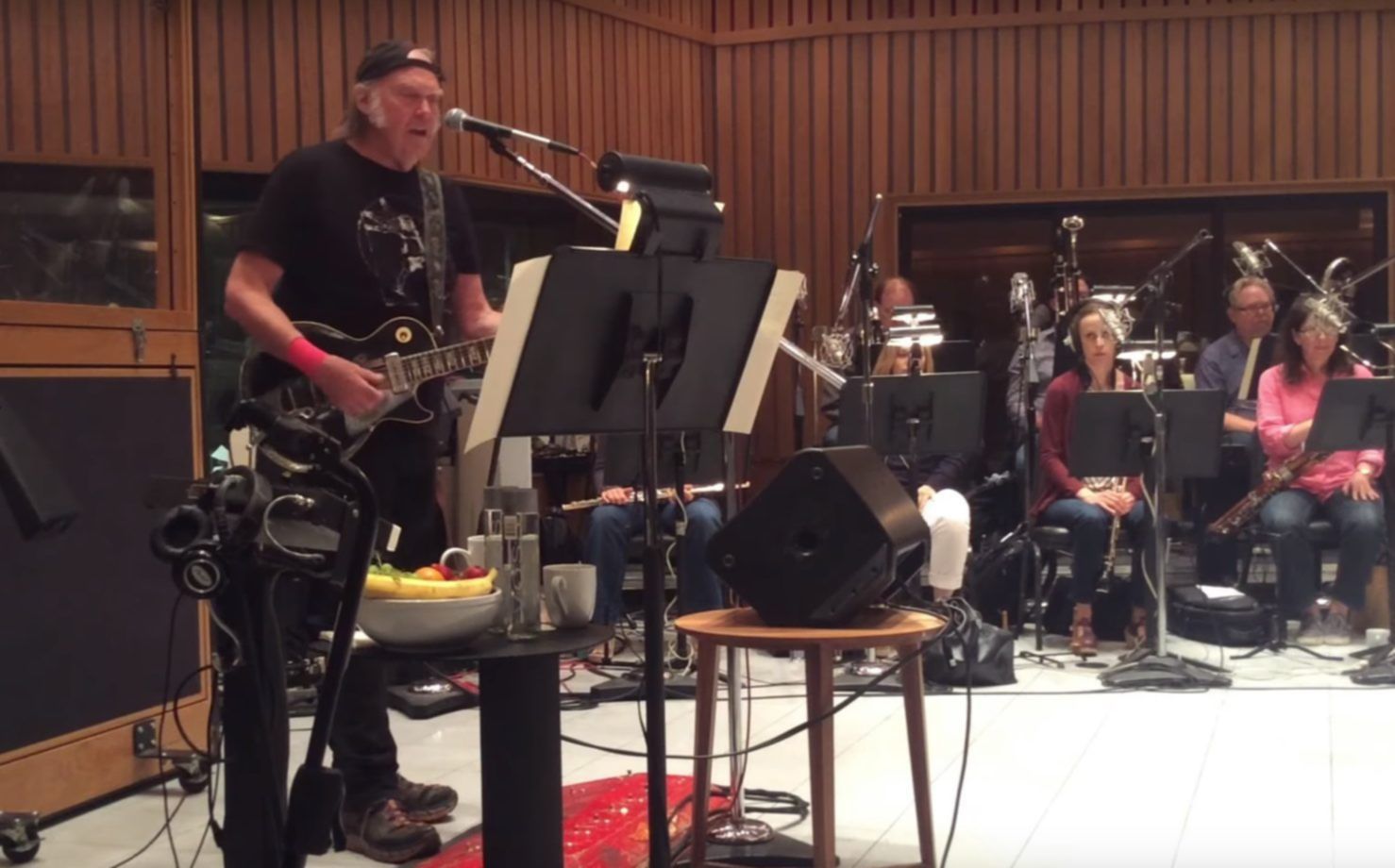 Im neuen Song ›Children Of Destiny‹ fährt Neil Young ein 56-köpfiges Orchester auf. Jetzt gibt's ein Video von den Aufnahmen.
Darin ist der Kanadier zusammen mit seiner Begleitband Promise Of The Real – zu der die Willie-Nelson-Söhne Lukas und Micah gehören – sowie einem kompletten Orchester zu sehen. Die Aufnahmen fanden in den legendären Capitol Studios in Los Angeles statt.
Kürzlich hatte Neil Young – pünktlich zum Independence Day am 4. Juli – einen ebenso patriotischen wie politisch engagierten Clip zu ›Children Of Destiny‹ veröffentlicht. Der Track ist die erste Neuerscheinung des Songwriters seit seinem Album PEACE TRAIL vom Dezember 2016.
Hier ist Neil Young samt Orchester im Studiovideo zu ›Children Of Destiny‹: