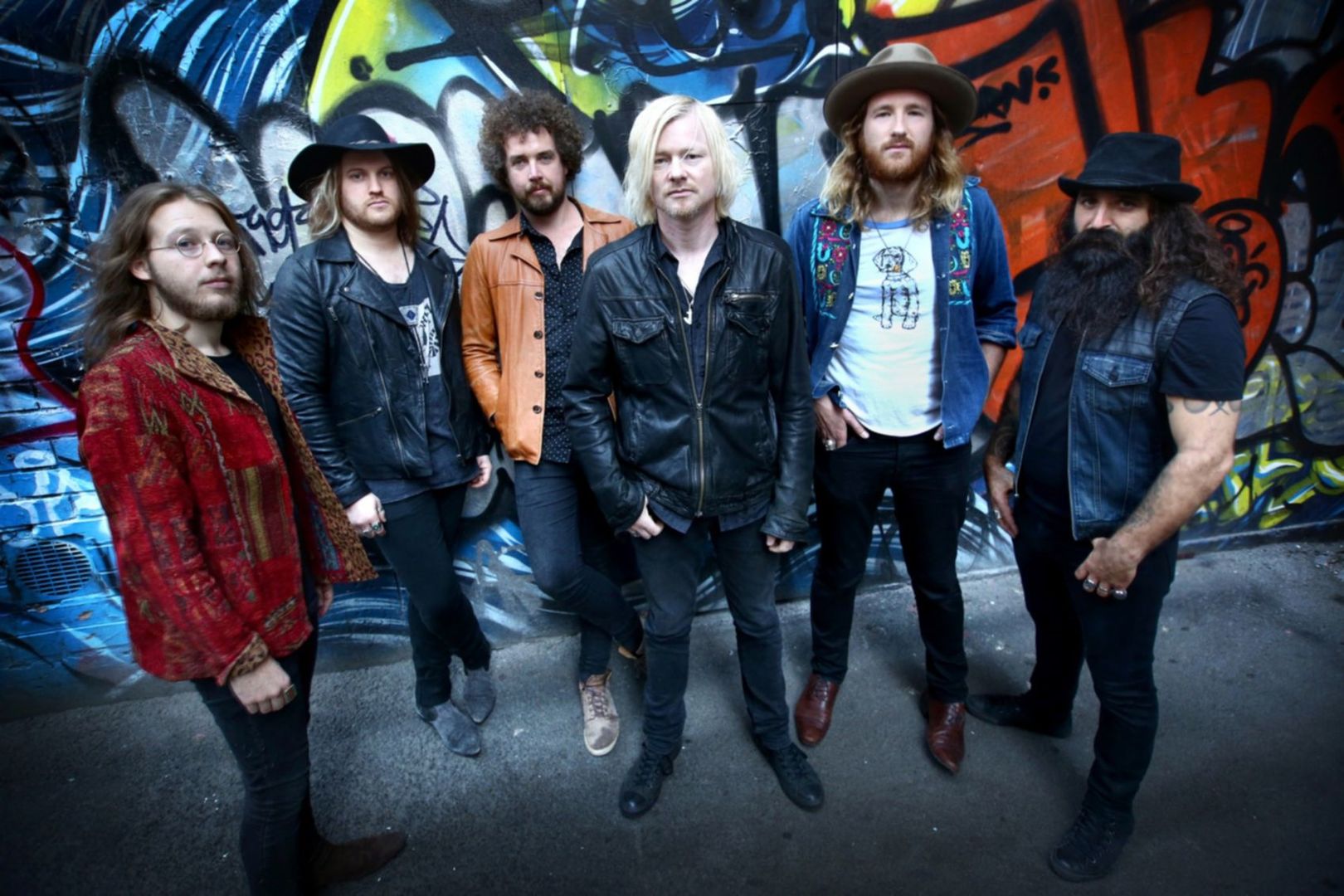 Palace Of The King zeigen uns das Lyric-Video zu ihrer neuen Single ›We Are The Vampires‹ vom kommenden Album VALLES MARINERIS.
Eingängige Refrains, fette Riffs, harte Gitarren, jede Menge Blues: Dafür stehen Palace Of The King. Nachdem die Australier im vergangenen Jahr ihr Debüt veröffentlicht haben, folgt nun mit VALLES MARINERIS der zweite Streich.
Das Album, das ihr hier bestellen könnt, enthält zehn neue Songs und erscheint am 15. Juli. Mit dem Lyricclip zum Song ›We Are The Vampires‹ geben Palace Of The King uns allerdings freundlicherweise schon jetzt eine Kostprobe davon.
Hier seht ihr das Lyricvideo zu ›We Are The Vampires‹ von Palace Of The King: