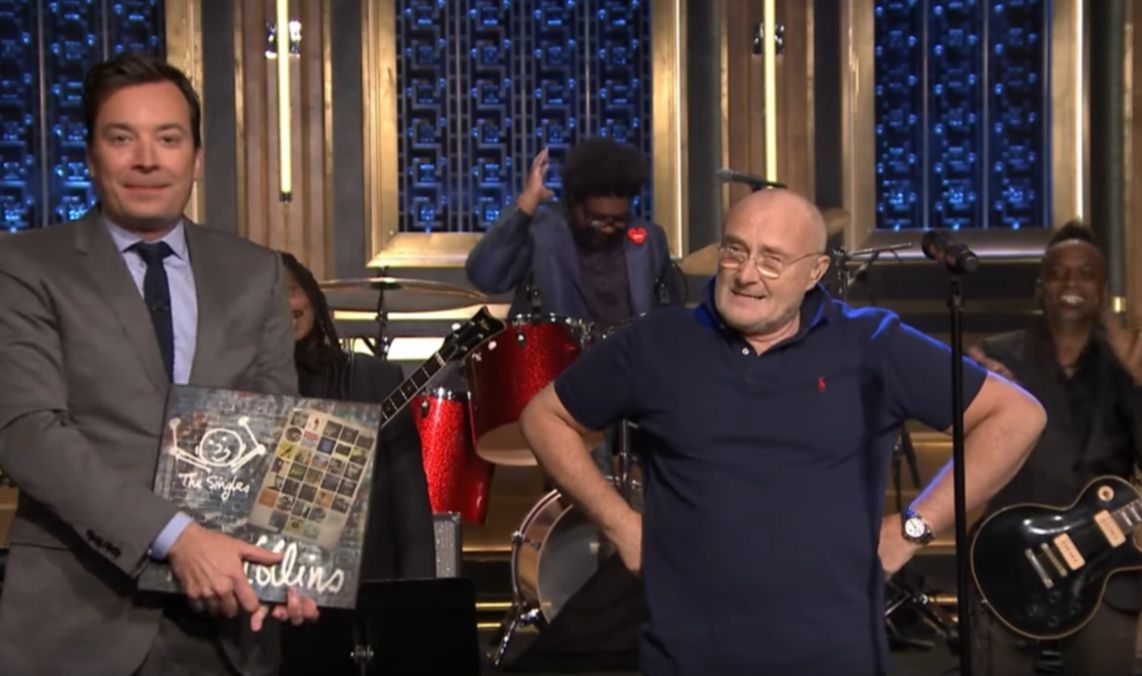 In der gestrigen Nacht bewies Phil Collins als Gast in Jimmy Fallons "The Tonight Show" mit seiner Performance von ›In the Air Tonight‹, dass er noch längst nicht abgeschrieben gehört.
"Not Dead Yet" – unter diesem Titel wird Phil Collins in Kürze sowohl seine Autobiographie veröffentlichen als auch seine Rückkehr nach über zehn Jahren Tour-Abstinenz feiern. Gemäß dieses Namens fiel nun seine gestrige Performance von ›In The Air Tonight‹ in der US-Late-Night-Show von Talkmaster Jimmy Fallon aus, mit der er Mitmusiker, Gastgeber und Zuschauer gleichermaßen begeisterte.
Diesmal nur am Gesangsmikrofon – auf seiner kommenden Tour will Collins, den ein Rückenleiden an ausgiebigerem Trommeln hindert, zumindest bei dem Song mit dem legendären Drum-Fill selbst hinter den Concert-Toms sitzen – wurde er von Fallons Hausband The Roots begleitet.
Seht hier Phil Collins und The Roots mit ›In the Air Tonight‹: