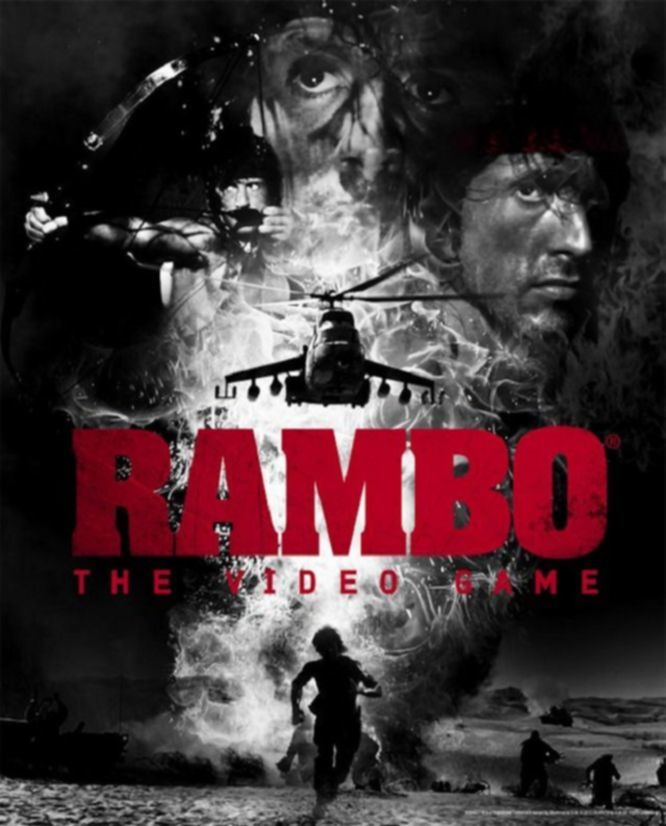 Colonel Trautman würde sich im Grab umdrehen…
Ein traumatisierter Vietnam-Veteran, der es mit ganzen Armeen aufnimmt – wie kein anderer Charakter steht der von Sylvester Stallone verkörperte John Rambo für testosterongeschwängertes 80er-Action-Kino.
RAMBO: THE VIDEO GAME bittet zum Nachspielen von Passagen der ersten drei RAMBO-Filme. Dass dabei Schussgefechte ganz oben auf der Tagesordnung stehen, versteht sich von selbst: 25 unterschiedliche Gegnertypen und diverse, aus den Filmen bekannte Bossgegner wie Polizeichef Teasle wollen mit Maschinengewehren, Messern, Sprengpfeilen und anderen Hilfsmitteln ins Jenseits befördert werden. Parallel muss das Kraftpaket regelmäßig die interaktive Umgebung zur Deckung nutzen, Schleich- und Fahrzeugeinsätze meistern. Als Belohnung winken u. a. kernig-kultige Original-Filmzitate von Stallone und Richard Crenna (Colonel Trautman).
Klingt zu gut, um wahr zu sein? Stimmt: Grafik, Steuerung sowie Animationen bewegen sich nämlich – selbst für einen "Old-School-Actioner" – auf unterdurchschnittlichem bis unterirdischem Niveau und ersticken jeglichen Spielspaß im Keim. Somit empfiehlt sich RAMBO: THE VIDEO GAME allenfalls eisernen, masochistisch veranlagten Sly-Fans.