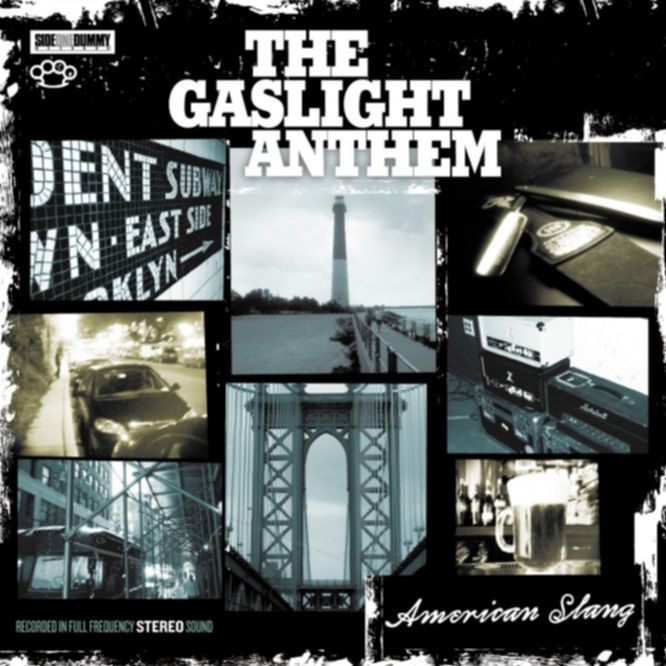 Weniger Knistern, dafür lodernde Stadion-Flammen.
Mangelnde Innovation kann man der 2005 aus der amerikanischen Ostküsten-Garagen-Punk-Bewegung entstandenen Nachwuchs­hoffnung nicht vorwerfen: Ihr Debüt SINK OR SWIM war eine ungestüme Clash/Joe Strummer-Bewunderungsarie, das mit dem Song ›I'da Called You Woody, Joe‹ in punkto musikalische Idole ziemlich konkret wurde. Das vor zwei Jahren veröffentlichte zweite Album THE '59 SOUND zeichnete sich dann durch eine exzellente, vornehmlich in schwarz-weiß gehaltene Verbeugung vor Bruce Springsteen und Noir-Tendenzen aus.
Aber was ist nun AMERICAN SLANG? Kurz gesagt: ein Album-Amalgam ihrer beiden vorherigen Ansätze – allerdings mit lodernden Stadion-Flammen. Dynamik, bitter-süßes Songwriting und die verzweifelteren Hymnen bleiben hier zunehmend zurück. Zwar ist die Band immer noch mit Authentizität und Hit-Gespür gesegnet, aber auch zu vordergründig gut gelaunt und auf Konsens aus.
Das grandiose THE '59 SOUND passte als nostalgisches, zeitloses und doch zeitgenössisches Album sowohl auf den alten Schallplattenspieler als auch auf den mp3-Player. Auf AMERICAN SLANG haben The Gaslight Anthem dieses wohlig vertraute Knistern beim Abspielen leider etwas reduziert.