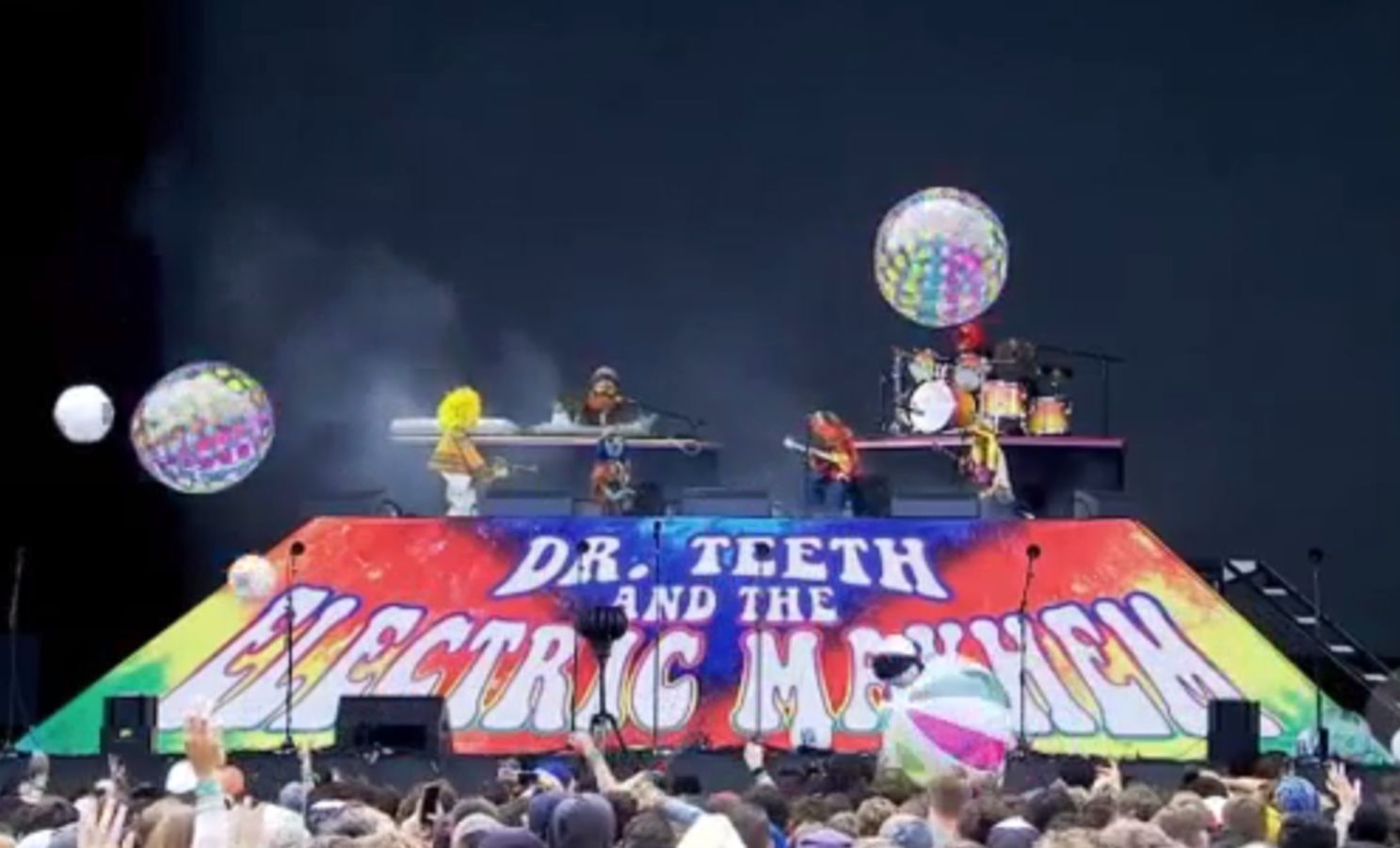 Die Muppets-Band Dr. Teeth & The Electric Mayhem rockte am Samstag zum allerersten Mal die Bühne. Seht euch hier das Video von ihrem Live-Debüt an!
Am Samstag feierten Dr. Teeth & The Electric Mayhem, um Dr. Teeth, Animal, Janice, Floyd Pepper Zoot und Lips, ihren allerersten Live-Auftritt auf dem Outside Lands Festival in Kalifornien. Sie spielten durchaus gelungene Cover von ›San Francisco‹ (The Mowgli's), ›Ophelia‹ (The Band) und ›Home‹ (Edward Sharpe And The Magnetic Zeros).
Vermutlich um den Puppenspielern kleine Pausen zu gönnen, wurden zwischendurch krachige Aufnahmen der Muppets auf Großleinwand eingeblendet, die sie zum Beispiel im Auto während eines wilden City-Trips zeigten.
Abgerundet wurde der 25-minütige Auftritt mit der Muppets-Version vom Beatles-Klassiker ›With A Little Help From My Friends‹, bei dem sie vom Oakland Tabernacle Choir begleitet wurden.
Es gibt also nichts, was es nicht gibt. Zuerst spielt Axl Rose ›November Rain‹ mit einem kaputten Klavier, ohne dass jemand zu Schaden kommt, und einen Tag später rocken die Muppets den Golden Gate Park in San Fransico.
Seht euch hier das Video vom ersten Live-Auftritt von Dr. Teeth & The Electric Mayhem mit durchaus guter Musik und einer ordentlichen Portion Muppets-Humor an: