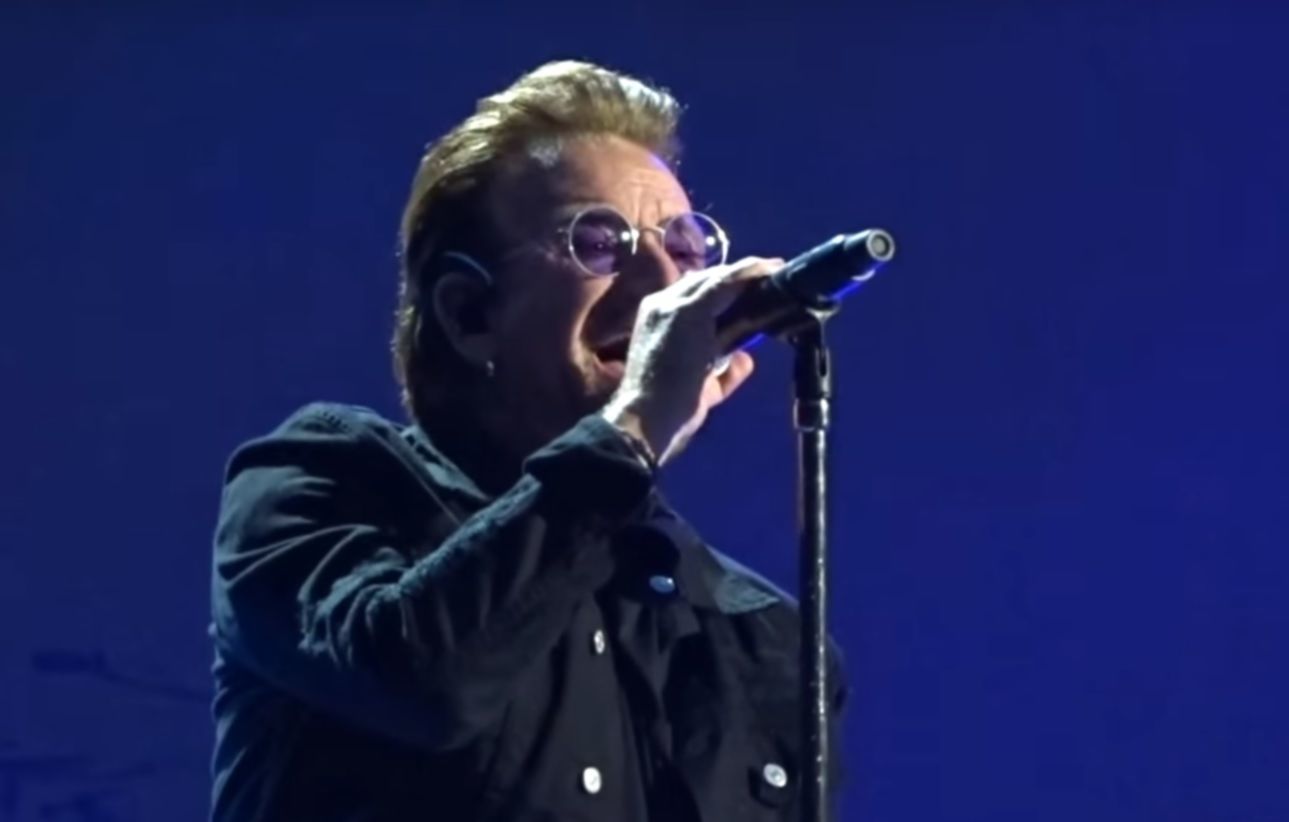 Gestern Abend spielten U2 ihr einziges Deutschland-Konzert 2017 in Berlin. Zu hören gab's das Meilenstein-Album THE JOSHUA TREE in voller Länge – und natürlich jede Menge weitere Hits.
Auch wenn die Witterung nicht so recht mitspielte am Mittwochabend im Berliner Olympiastadion (programmatisch das Cover von ›Singin' in the Rain‹): die Hits der Iren zünden natürlich bei jedem Wetter.
Und davon gab es nicht wenige zu hören. Neben den THE JOSHUA TREE-Klassikern ›Where The Streets Have No Name‹, ›I Still Haven't Found What I'm Looking For‹ oder ›With Or Without You‹ etwa das eröffnende ›Sunday Bloody Sunday‹ und ›Beautiful Day‹. Und auch David Bowie wurde gewürdigt, in ›Bad‹ streuten U2 Passagen von ›Heroes‹ ein, in der deutschen ›Helden‹-Version.
Das gestrige Konzert war der einzige Auftritt von U2 im Rahmen ihrer "The Joshua Tree"-Tour. Unten gibt es einige Videohighlights und die komplette Setlist.
Setliste:
1. Sunday Bloody Sunday
2. New Year's Day
3. Bad (mit "Singin' in the Rain" und "Heroes")
4. Pride (In the Name of Love)
THE JOSHUA TREE:
5. Where the Streets Have No Name
6. I Still Haven't Found What I'm Looking For
7. With Or Without You
8. Bullet The Blue Sky
9. Running to Stand Still
10. Red Hill Mining Town
11. In God's Country
12. Trip Through Your Wires
13. One Tree Hill
14. Exit
15. Mothers of the Disappeared
ZUGABEN:
16. Miss Sarajevo
17. Beautiful Day
18. Elevation
19. Vertigo
20. Mysterious Ways
21. Ultraviolet (Light My Way)
22. One
23. Rain (The Beatles)