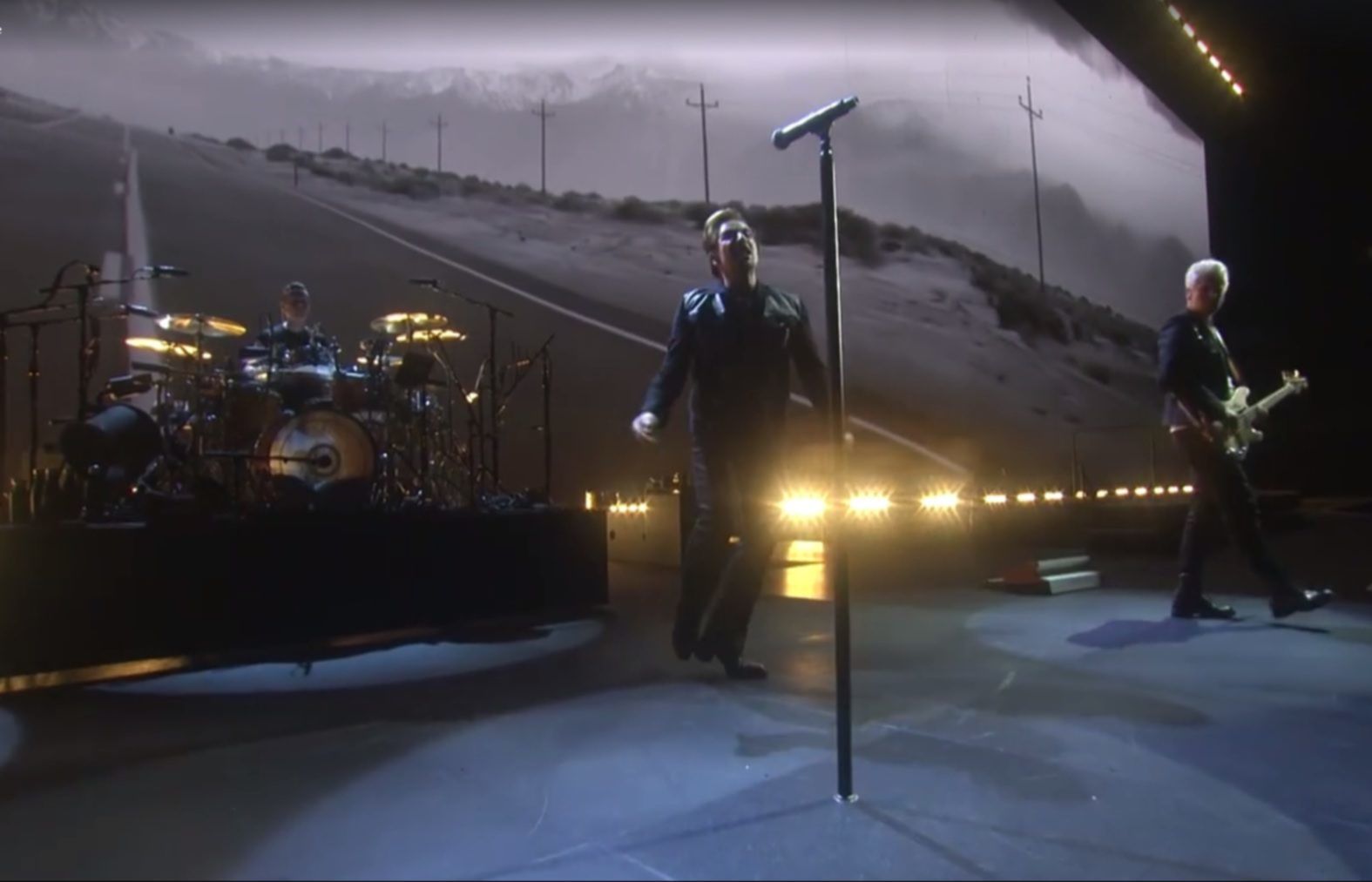 U2 sind in Vancouver in ihre "The Joshua Tree"-Tour gestartet. Neben dem Albumklassiker von 1987 gab es auch einen komplett neuen Track zu hören.
U2 sind auf großer Welttour unterwegs (die sie am 12. Juli nach Berlin führen wird), der Startschuss fiel am Freitag (12. Mai) in Vancouver. Dort spielten die Iren THE JOSHUA TREE, die Platte, nach der die Tour benannt ist, in voller Länge.
Außerdem gab es Favoriten wie ›Sunday Bloody Sunday‹, ›One‹, ›Elevation‹ und ›Beautiful Day‹ zu hören. Und einen nie zuvor live gespielten Song: das knapp sechsminütige ›The Little Things That Give You Away‹.
Das Stück soll auf dem nächsten U2-Album SONGS OF EXPERIENCE erscheinen, dem Nachfolger zu SONGS OF INNOCENCE von 2014.
Dieses kurze Video vom Tourauftakt in Vancouver posteten U2 via Facebook…

…und hier sind Bono und Kollegen mit ›Trip Through Your Wires‹ (1987) und dem neuen ›The Little Things That Give You Away‹ (unten):

U2 live in Vancouver:
1. Sunday Bloody Sunday
2. New Year's Day
3. A Sort of Homecoming
4. MLK
5. Pride (In the Name of Love)
6. Where the Streets Have No Name
7. I Still Haven't Found What I'm Looking For
8. With or Without You
9. Bullet the Blue Sky
10. Running to Stand Still
11. Red Hill Mining Town
12. In God's Country
13. Trip Through Your Wires
14. One Tree Hill
15. Exit
16. Mothers of the Disappeared
Zugabe:
17. Beautiful Day
18. Elevation
19. Ultraviolet (Light My Way)
20. One
21. Miss Sarajevo
22. The Little Things That Give You Away