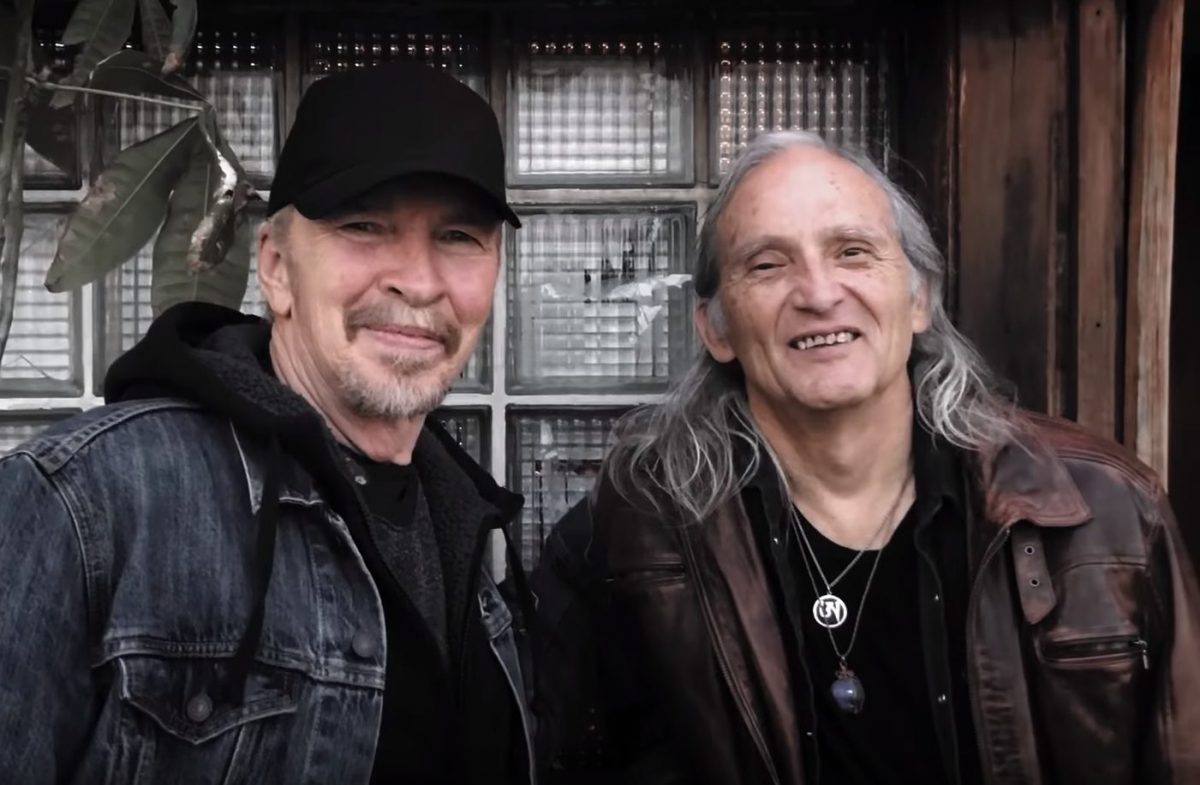 Die beiden Country- und Rootsmusiker Dave Alvin und Jimmie Dale Gilmore veröffentlichen zusammen ein Album. Zum Titelsong ›Downey To Lubbock‹ gibt's jetzt ein Video.
Seit mehr als drei Jahrzehnten sind Dave Alvin und Jimmie Dale Gilmore befreundet, am 1. Juni erscheint mit DOWNEY TO LUBBOCK eine gemeinsame Platte der Altmeister. "Es fühlt sich an, als würden wir seit unserer Kindheit zusammenspielen", freut sich Alvin.
Auf dem Album covern die beiden unter anderem Songs von Woody Guthrie oder Lightnin' Hopkins. Dazu kommen zwei Originale: ›Billy The Kid And Geronimo‹ und der Titeltrack.
Das raue Bluesrock-Titelstück gibt's jetzt bei CLASSIC ROCK exklusiv zu hören.
Dave Alvin und Jimmie Dale Gilmore mit ›Downey To Lubbock‹:

Die Songs auf DOWNEY TO LUBBOCK:
1. Downey To Lubbock
2. Silverlake
3. Stealin', Stealin'
4. July, You're A Woman
5. Buddy Brown's Blues
6. The Gardens
7. Get Together
8. K.C. Moan
9. Lawdy Miss Clawdy
10. Billy The Kid and Geronimo
11. Deportee – Plane Wreck At Los Gatos
12. Walk On