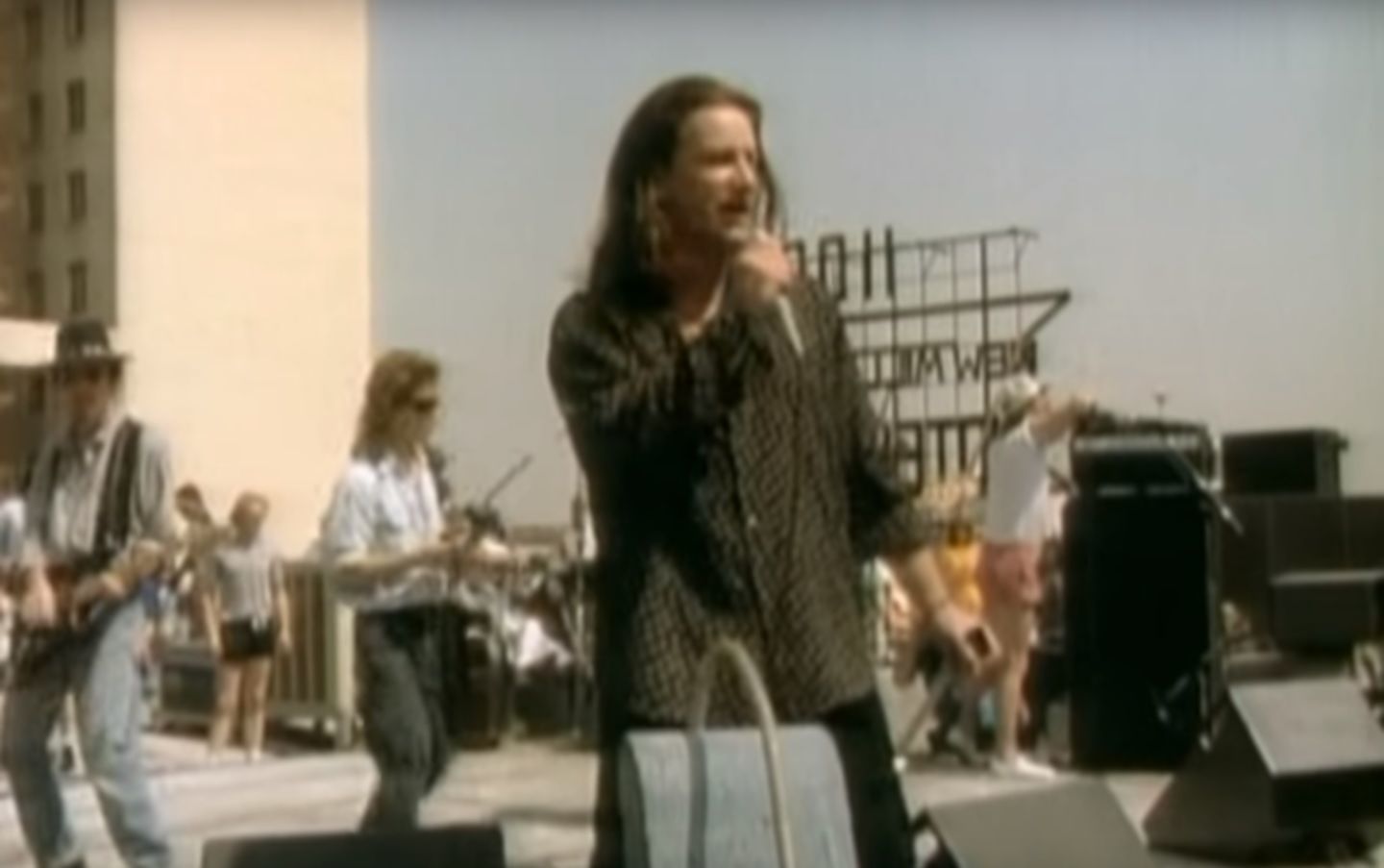 Diese Woche waren U2 auf "The Joshua Tree"-Tour in Berlin. In unserem "Video der Woche" blicken wir zurück, als die Band ›Where The Streets Have No Name‹ auf einem Hausdach in L.A. spielte.
Am 12. Juli gaben U2 ihr einziges Konzert dieses Jahr in Deutschland. Im Olympiastadion von Berlin führten Bono und Kollegen – dem Tournamen gemäß – ihr Album THE JOSHUA TREE in voller Länge auf. Los ging's natürlich mit ›Where The Streets Have No Name‹.
Im Jahr 1987 nahmen U2 das Video zum Song auf – und taten es dabei den Beatles gleich. Nur dass sie, anders als die Fab Four, nicht in London auf ein Hausdach kletterten, sondern in Downtown Los Angeles. Was folgte, war großes Chaos, und ein legendärer Clip.
Hier sind U2 mit ›Where The Streets Have No Name‹ auf einem Hausdach in Los Angeles: