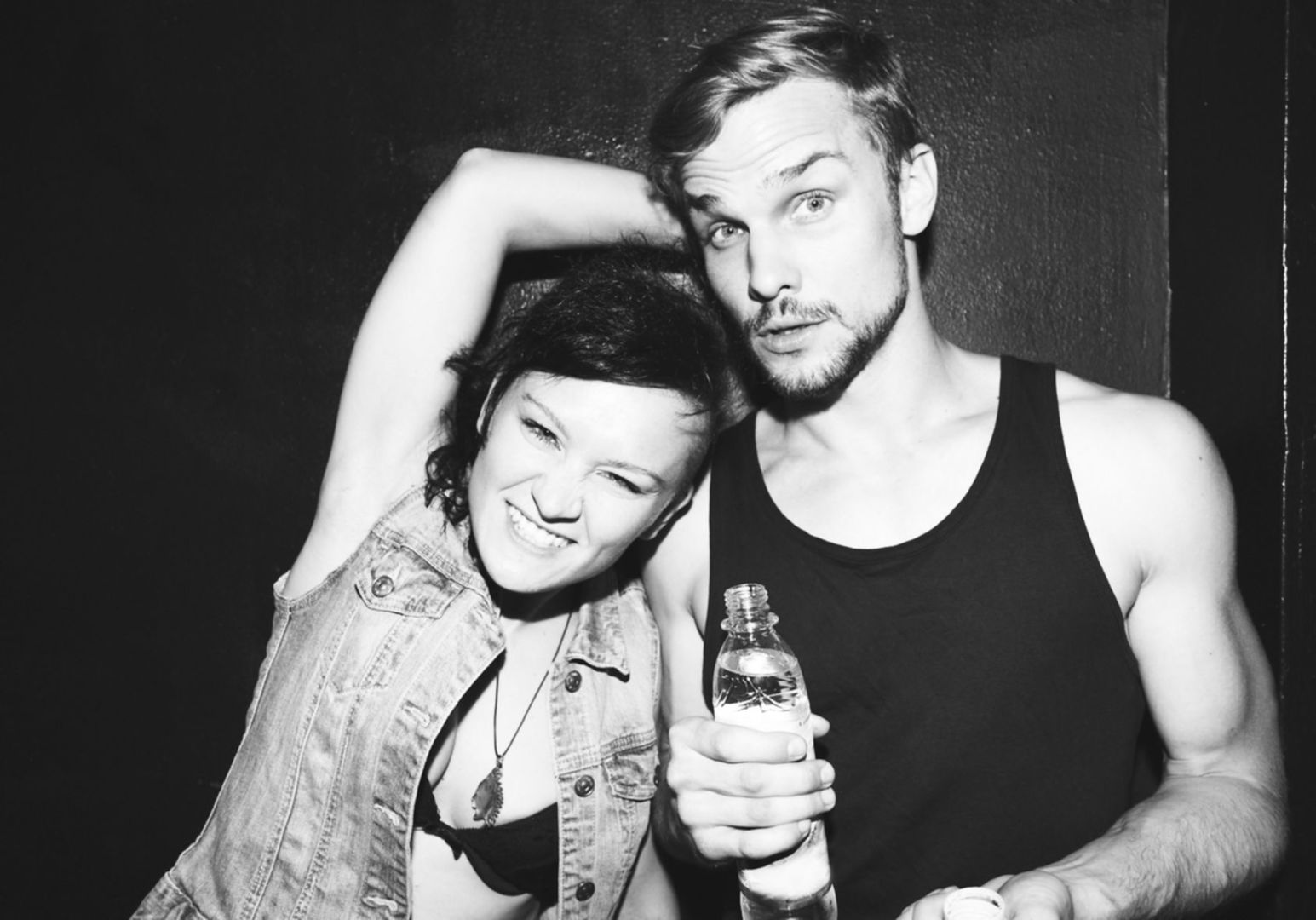 Das Tiroler "Dirty Pole Dance Stoner Blues Rock"-Duo White Miles zeigt uns den Clip zu seiner neuen Single ›In The Mirror‹.
Gerade haben die 2011 gegründeten White Miles ihr zweites Album THE DUEL veröffentlicht, jetzt ist das grelle, schnelle, fiebrige Video zum Song ›In The Mirror‹ da. Ein Clip wie eine durchzechte Nacht.
Hier seht ihr das energetische Video zum neuen White-Miles-Track ›In The Mirror‹:

Demnächst sind Gitarristin und Sängerin Medina Rekic und Drummer Hansjörg Loferer auf großer Europatournee unterwegs. Neben zahlreichen Konzerten in ihrer Heimat Österreich werden die White Miles für mehrere Shows in Deutschland zu Gast sein.
White-Miles-Tourdaten:
25.05. (AT) Innsbruck, Weekender
26.05. (AT) Salzburg, Rockhouse Bar
27.05. (AT) Wien, Chelsea
28.05. (AT) St. Pölten, Vinzenz Pauli
10.06. (AT) Nickelsdorf, NOVA ROCK Festival
01.07. (AT) Salzburg, Rockhouse Dome of Rock Festival
29.07. Neuensee, Rock im Wald
06.08. (AT) Waldhausen, Lake on Fire
14.09. Weiden, Salute Musik Club
15.09. Nürnberg, Stereo
16.09. Kaiserslautern, Kammgarn
20.09. Leipzig, Felsenkeller
22.09. Erfurt, Museumskeller
23.09. Dresden, Beatpol
04.10. Osnabrück, Bastard Club
05.10. Bremen, Tower
06.10. Oberhausen, Drucklufthaus
08.10. Dormagen, Tankstelle
09.10. Wiesbaden, Kreativfabrik
22.10. (AT) Wien, SZENE Fuzzfest Festival w/ Truckfighters